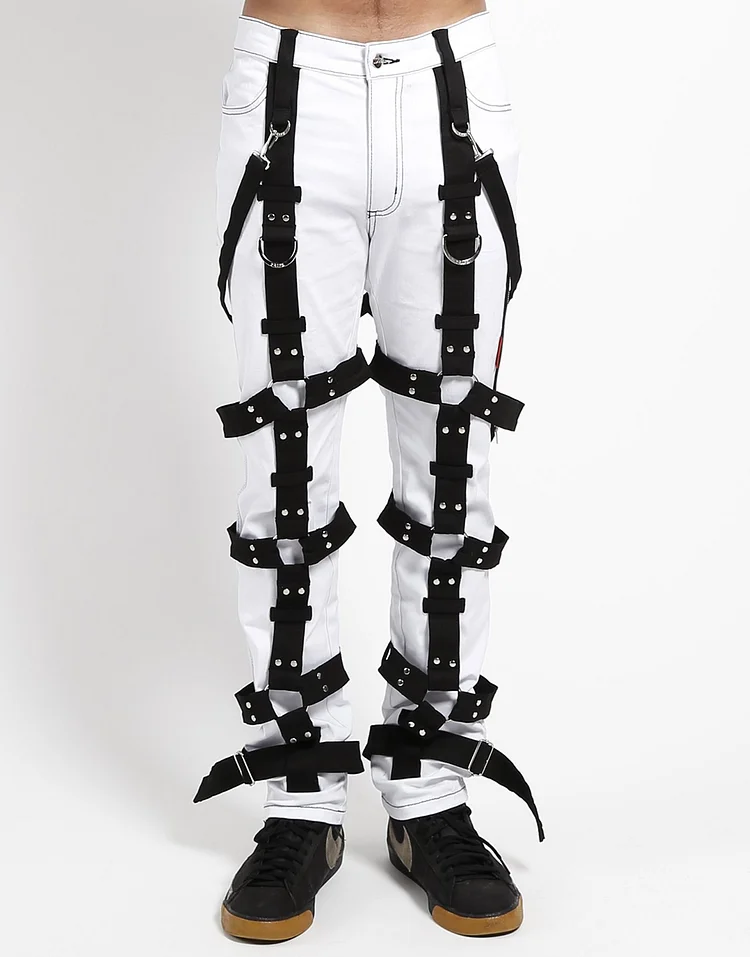 Strap yourself in for this crazy ride!  Slim fitting white and black straps bondage pants with stretch harness straps and zipper and button closure. Slim 4 pocket bondage pant with harnesses, d-rings, and removable bondage straps.
– All unisex styles run in US Men's sizing 
– Woman is wearing size XS
– 97% Cotton, 3% Spandex 
– Hand wash cold. Lay flat to dry.