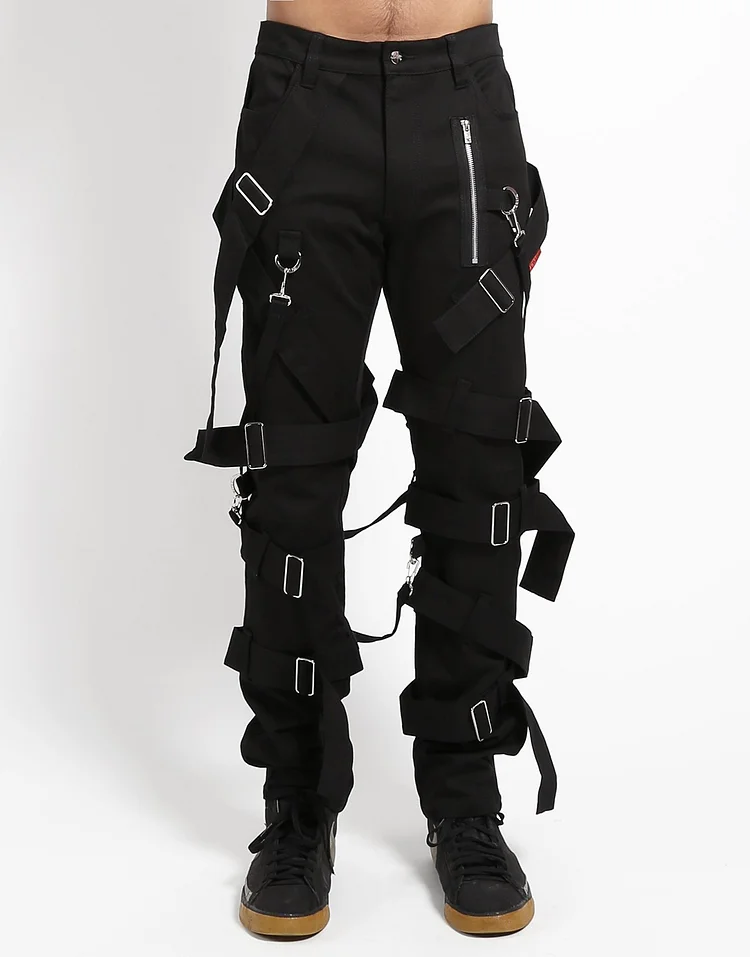 Our classic bondage pants updated with new details, featuring removable bondage straps, zipper details and adjustable strap. Zip fly and button closure.
– All unisex styles run in US Men's sizing 
– Woman is wearing size XS
– 97% Cotton, 3% Spandex 
– Machine wash cold. Lay flat to dry.