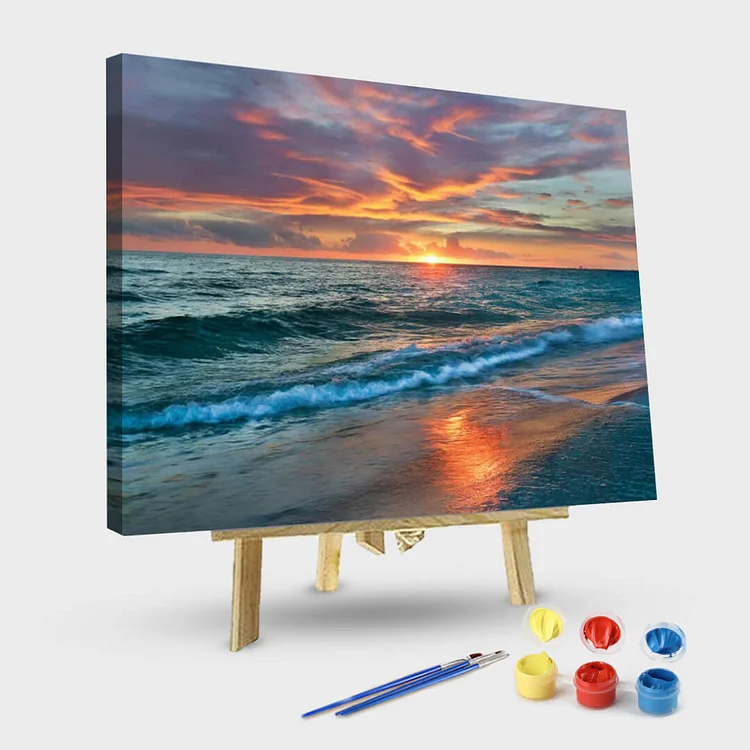 WHAT IS DIGITAL OIL PAINTING?
Also known as digital color painting and coded oil painting, it is a hand-painted product that can be completed by using a special process to process a painting into lines and digital symbols. The carver only needs to fill in the corresponding numbered pigment in the numbered color filling area. It can enable people without any foundation of painting to draw an amazing work of art immediately, and enjoy the endless fun of the painting process.
HOW DOES IT WORK?
With Paint By Numbers, you can re-create every detail of the paint on your own. You become an artist.
Numbers are indicated on each canvas
Each number represents a color of the provided paint pot
Fill the numbered space with the corresponding numbered color
Follow the numbers; become the painter!
WHY BUY IT?
4 Benefits of Paint By Number
   Anti-Stress and Fun:      We all know how relaxing coloring can be, that is one reason why we loved it .
   Simple Drawing:      In order to use Paint-by-Numbers kit, you don't have to have any art related skills.
   Perfect Gift:      Whatever the occasion is, this kit is a perfect present for young and adults alike.
   Home Décor:      Paint-by-Numbers kit is for those who want to beautify their homes or workplaces with their own hard work.
WHAT'S IN THE PACKAGE?
   1 High-quality, linen canvas preprinted with numbered outline.
   1 Complete set of non-toxic acrylic paints necessary for your project. No color mixing required. The bright colors make the painting come alive on canvas!
   3 Assorted size fine tip brushes.
   Easy-to-read instructions to guide the process with many helpful tips for success!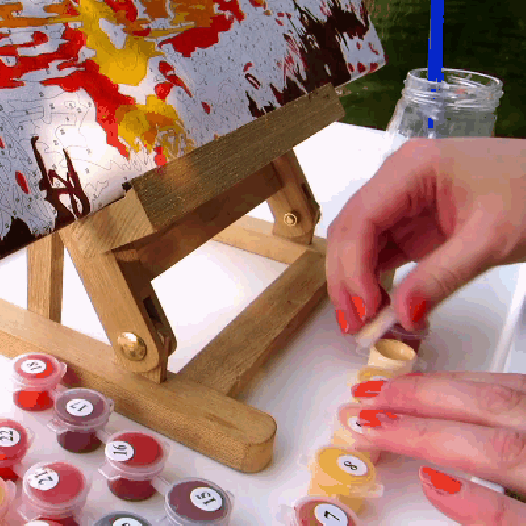 HOW TO PAINT ?
Step-1:Unpack your DIY just paint by numbers kit.
Step-2:Lay out your canvas, paints, brushes and instructions. Fill up a small cup of water and get ready!
Step-3:Paint in the numbered area with the corresponding paint.
Step-4:Enjoy and show off your work of Art!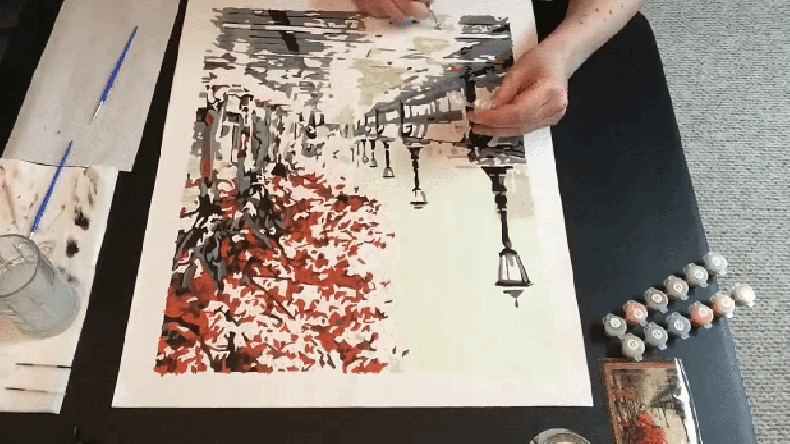 THE FINISHED PRODUCT TO SHOW
Comments from people around the world who love digital oil painting:"Picture of canvas 80% complete. The actual paint dries a bit darker than the picture but still looks great. This is probably a 30+ hour project but, even with rudimentary skills, comes out nice enough to stretch and frame for your wall or give as a gift. Also easy to put away/store as you work on it intermittently. Would definitely recommend trying!"
Support Secure Payment Services (PayPal)
Get your paintings today! Indecision is not a good habit!
Satisfaction Guaranteed – 30 Day Money Back Guarantee
       We wants you to be thrilled with your new purchase. However, if you're not 100% satisfied with your purchase, you can return the item and get a full refund.
You can return items for up to 30 days from the date you receive it.
Any item you return must be in the same condition you received it and in the original packaging. Please keep the receipt.
OUR PROMISE
    Your happiness is our top priority. If you're not 100% happy with your order for any reason let us know and we'll make it right.