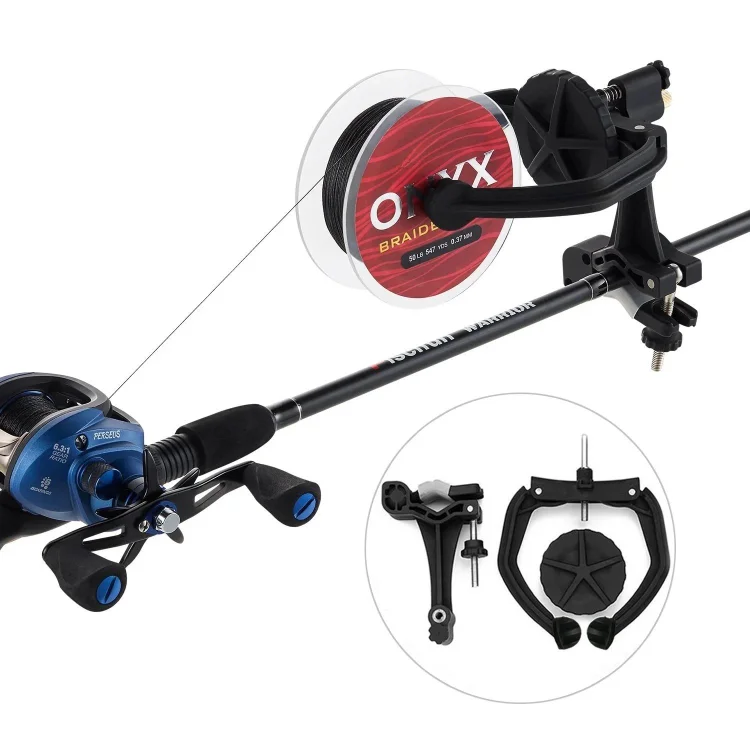 Respooling your reels can be an amazing experience now by using this fishing line spooler! It especially helps if you have a bunch of casting and spinning reels. Set it up, and you can spool your casting/spinning reels anywhere without asking for help. Best of all, it eliminates line twist when spooling spinning reels. Is the line spooler difficult to use? Not at all! The line spooler is simple to set up, fits on various rods, and is easy to adjust for different line spool sizes. 
Spool Size Fit: Spool sizes range from big 600 yard spools of mono to small spools of lightweight fluorocarbon and various mid-sized spools of braid. It just handles all of them with no issues.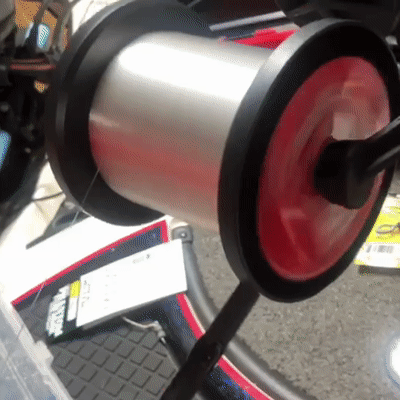 How Does It Eliminate Line Twist on Spinning Reels?
You have the tension just right on the spool of line so it will rotate. You match the rotation of the line spooler rotor however the reel bail is spinning. Make sure that the line comes off the spool the same way is that the bail rotates. Simply put, if the bail is turning counterclockwise, you want the line coming off the spool counterclockwise. So you match the rotation of the way the bail spins to the way the line comes off the spool.
Product Highlights
PORTABLE & DURABLE. Made of composite fiber, lighter weight and durable. Easy to install and you can carry it to everywhere (whether you are in kayaks, boats, etc. ) to spool fishing line by yourself.

TWO WAYS TO SPOOL YOUR LINE. Assembling with the sucker, you can spool on the smooth surface, such as glass, tiled floor, ca surface etc. Assembling with the rod clip, then you can directly spool the reel on your rod to spend less time for winding action.

WORK WITH LARGE & SMALL SPOOLS. The maximum width of the spools can be up to 5.5in/140mm, the clamping range is 0-5.7in/145mm, please check out the instructions for guidance of adjustment. Adaptable to spinning reel, baitcasting reel and round trolling reel etc.

VERSATILE FOR BOTH THICK & THIN RODS. The line spooler clamp can hold the rod blank from 0.2-1.1inch in diameter. Use the CONVEX surface of locking lever if your fishing rod blank is 0.2-0.6in/5-15mm in diameter. Use the CONCAVE surface your rod blank is 0.6-1.1in/15-28mm in diameter.

EASIEST WAY TO SPOOL FISHING LINE BY YOURSELF. If you are so tired of spooling the line by hand which from experience it tangles, line slips loose, etc. Our Line Winder keeps the line in the spool to your reel professionally! Note: Fishing reel and fishing line in the photo are not included in the package!
Please note that we require 3 to 5 working days on average to fulfill your order before dispatching it. Once your order is dispatched, depending on your country or region, estimated delivery time is between 7 to 14 business days. Please consider any holidays that might impact delivery times.